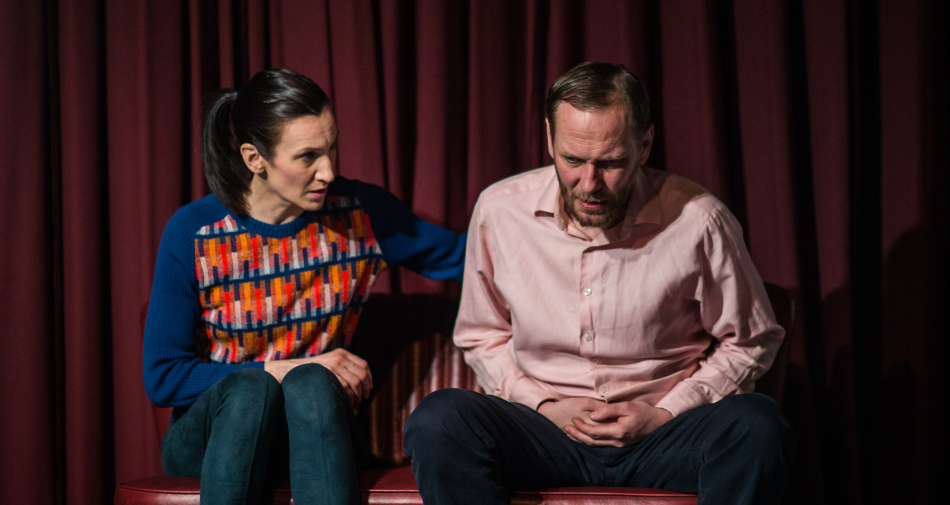 Kálmán's Day is about the time of life when the characters realise that everything is just repetition, with no further important turns or twists to anticipate, and no more risk taking, only maintaining hold of what they already have, because there is no time or energy left to start again.
The stories are always the same, only as time passes, they keep reappearing in different refractions of light. In order to make these fundamental stories sound authentic, one has to find the suitable language and tone. This is a powerful motivation for all of us. To bring the archetypical characters to life and make them contemporary, so that they can be recognised and identified. The aim is to catch the present in the act, to seize it, and, through identification, to trigger further thinking and present a basis for solving problems.
The story – our story – is seemingly simple, a nuance, an extremely common case, a trivial matter. And it is precisely this tiny bit that we want to show. Because we believe that what is invisible on paper becomes visible on stage, that small things become larger, just the right size for them to be identifiable, to provide a basis, confirmation, or perhaps even consolation for the spectator.
Played by
Orsolya Török-Illyés, Nóra Földeáki, Domokos Szabó, Imre Gelányi, Szabolcs Hajdu
Set design: Balázs Antal
Music: Nándor Hevesi
Production manager: Fruzsina Eszes
Lights: Csaba Bántó
Sound technician: Szabolcs Vereb
Supported by REÖK (Szeged), Páholy Lakásszínház (Debrecen), B32 (Budapest)
Photo: Péter Láng
Duration: 01:30
Gallery