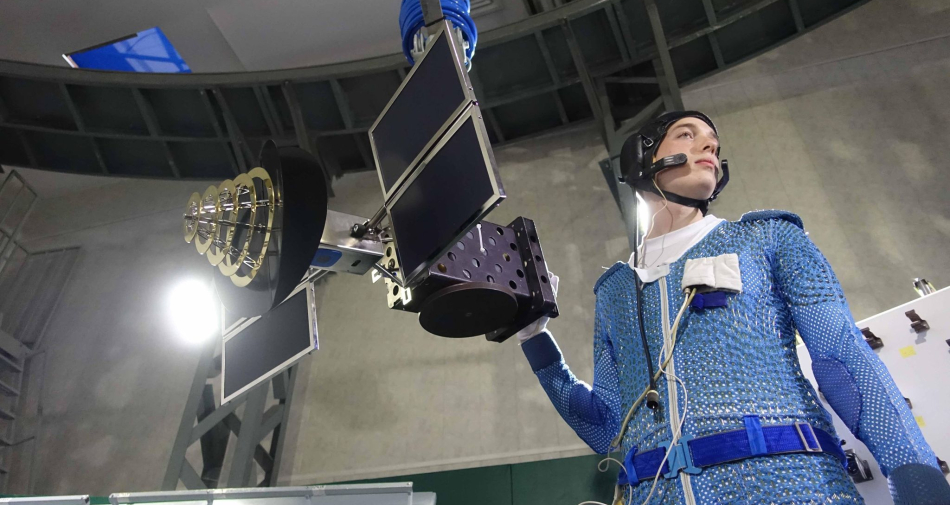 On December 15, 1920 a seven-year developmental interval of the artistic style Suprematism ended. With this day one of the most important stylistic formations of the 20th Century was finally established: the artist and art theorist Kazimir Severinovič Malevič completed his text entitled Suprematism in Vitebsk.
Malevich's theoretical text Suprematism has defined me from my first day of life in art. I call this date in the theoretical discussion of stylistic formations: the finalist coordinate. The 124-page book, Suprematism, systematically developed a Suprematist way of thinking through drawings. It brought together two general ideas that developed in parallel throughout Malevich's artistic biography:
The first: a geometrical, abstract line, that is generally accepted by both the professional and the interested public.
The second: technocosmic, metaphysical line, which is crucial for postgravitational artists, came from a lesser-known and less exposed techno structure, derived from the cosmic philosophy of Nikolai Fyodorovich Fyodorov and Konstantin Edvardovich Ciolkovsky. It only got it's meaning after the fifties with the advent of computer art. Technology is a manifestation of metaphysics on planet Earth.
You can imagine how exhilarated I was when I read about Suprematism for the first time in a 1980 edition of the book Malevich / Suprematism in Belgrade.
The art historian, dr. Alexander Flaker, warned me to fear suprematist decorativeness as early as 1983, which is more dangerous than any brutal realism. From then on, I became aware of dr. Flaker's reflex. It became logical then that I begin to follow Malevich's metaphysical technocosmic line.
That same year, 1983, I was extremely moved by the exhibition set up in the Gallery of Contemporary Art in Zagreb. In it, I first saw a partial review of antimimetic Soviet art. It contained exceptional authors, among them such names as Tatlin, Kandinski, Popova, Goncharova, Rodchenko and of course Malevich. Among the many important works of art, a cosmic plan was exhibited, combining both an abstract-geometric and a techno-cosmic metaphysical line: Supremus no. 56. Even more important to me than the exhibition The Art of the October Epoch was the retrospective exhibition by Kazimir Malevich, also set up at the Gallery of Contemporary Art in Zagreb in 1989. It was curated by Tihomir Milovac.
I first received the groundbreaking brochure Suprematism from 1920 in 1992!
And now a leap to postgravitational art that stems from the metaphysical technocosmic line: Dunja Zupančič and I entered the world of cosmism, cosmokinetics and telelogy in 1995. In the new millennium, Miha Turšič joined us with his techno language. In 2002, we named our art: post-gravity art. After 2005, everything accelerated to unimaginable proportions.
The historical support of postgravitational art was developed into a solid starting point for us. Malevich's technocosmic, metaphysical line of Suprematism - the line of Ilija Čašnik, Lazar Khidekel and Konstantin Rodzestvensky - was joined by Černigoj-Stepančič's constructivism, and in the end by Edvard Zajc's computer Informatrix. The new millennium could finally begin!
To understand my rejection of postmodernism - combining the incompatible - and my persistent search for the original, the 50-year performance Noordung::1995 - 2045, I will write in one sentence the thought of my youthful retrogardist art in Neue Slowenische Kunst: in the group we were split into two, the majority under the influence of Duchamp and the minority, influenced by Malevich. Both in the time of retrogardism and in the time of post-gravitational art with Dunja Zupančič and Miha Turšič, I always took Malevich's technocosmistic, metaphysical positions as a starting point.
And one more thing: be aware that Malevich was strongly influenced by the logic of aerial photography, which developed in parallel with aviation.
On December 15, we will celebrate the hundredthandone anniversary of the creation of the key theoretical text of art of the 20th century. Some theater artists are directing Shakespeare, some Beckett. I stage the fifty-year theater performance with Kazimir Maljevič's text Suprematism. Post-gravity finalism ends on May 2, 2045. Let it be so!
Dragan Živadinov
Photos: Dunja Zupančič & Marcel Guberkijan
Duration: 01:30
Gallery